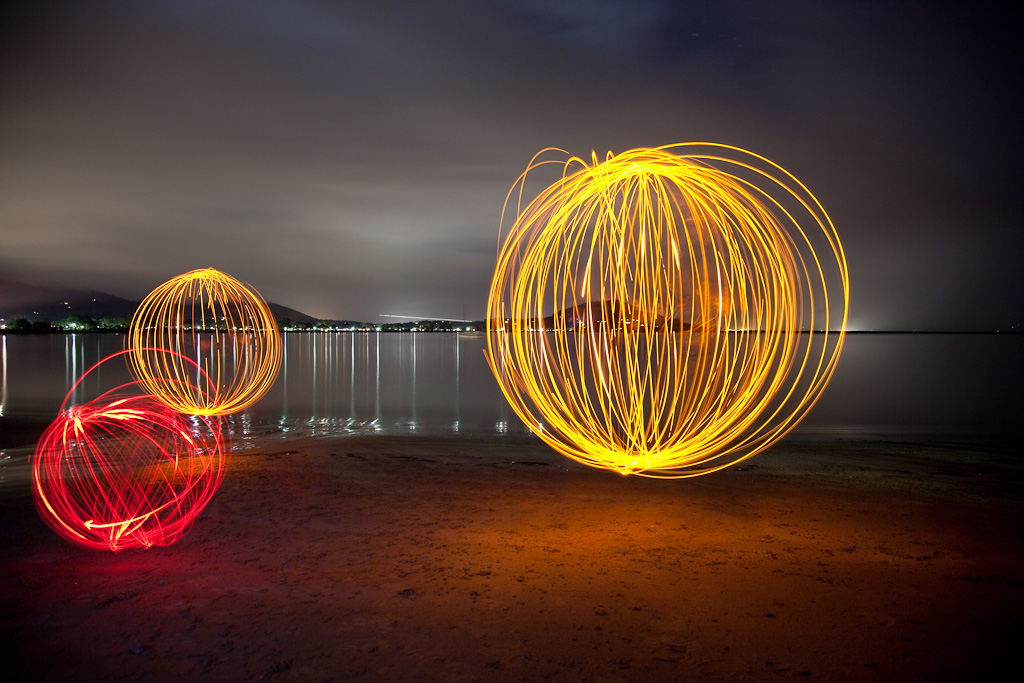 LED Orb Art, No Photoshop.
I friend of mine showed me some LED orbs he created the other day, and we decide to go out and shoot some more. The shot above was a 2 minute exposure, involving myself and chops to create the 3 LED Orbs. I'm still experimenting and I'm hoping to have a shot not to far away that has 4 orbs of different colors soon, including a "split orb". Once I've "mastered" the technique I'm going to post an article on how you can create your own cool orbs.
More Orbs can be viewed at my flickr page, link below.