Recently while in the US I had the opportunity to shoot the Upper Antelope Canyon. I was with my wife, who did not have s DSLR at the time, so this ruled out a 'photography' tour, as a DSLR + Tripod were required by all those who took the tour. Ditching my wife was not really an option 😉
But to be honest I think the general tour worked out well, sure it was rushed, and you needed to be on your 'A' game with a good low light camera to shoot with no tripod, but I think I pulled it off. I managed to snap lots of great shots. I almost felt sorry for the photography group forced to line up their cameras to all catch the exact same shot, often recreating 'famous' shots. I was also glad my gear was not sitting on a tripod as the fine sand fell.
The tour guides had a well oiled machine, pushing as many people through the canyon they could. Knowing that I would be moving quite fast with no tripod I had to get the settings roughly right, as there would be little time to play around.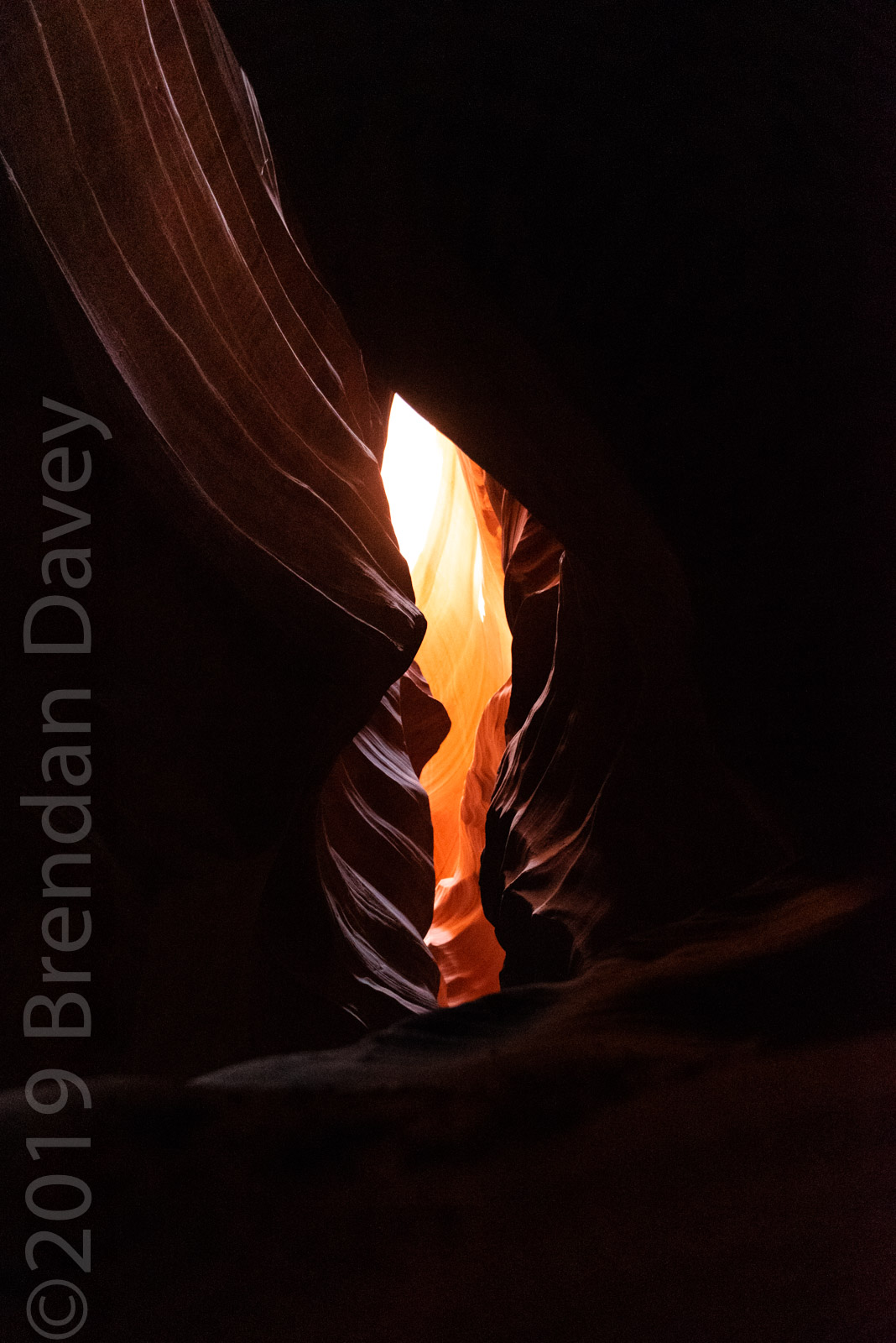 I decided to just let the camera deal with the ISO so I could at least ensure sharp shots without a tripod. Some of the shots were as high as 12800 ISO and 1/30th @ f4. I had decided that the f4 16-35mm would be the best choice from my kit not having an f2.8 equivalent. The 16-35 was also the best option as I wanted to also use a polariser, as the rock is known to be highly reflective, and this would have been a problem with some of the more wider lenses. Of course the polariser added to the problem, subtracting from what little precious light there was.
Back button focus was a must for quick focus and framing, there was simply not enough time to move the AF point a lot of the time. Occasional exposure compensation adjustment up to -3EV was also used at times. I wanted to retain a lot of the highlights, so underexposure was more important than over, I trusted the D750 and it's low light power. It also helped to keep the shutter speed to acceptable hand held levels.
Overall the I think the outcome was very good, I was a little dubious when looking at the shots on the camera, but once I pushed the RAW images into Lightroom and corrected to daylight colour they really started to pop.

Maybe, just maybe there is another million dollar shot in the mix. Then again it's hard to take a bad picture of the Canyon.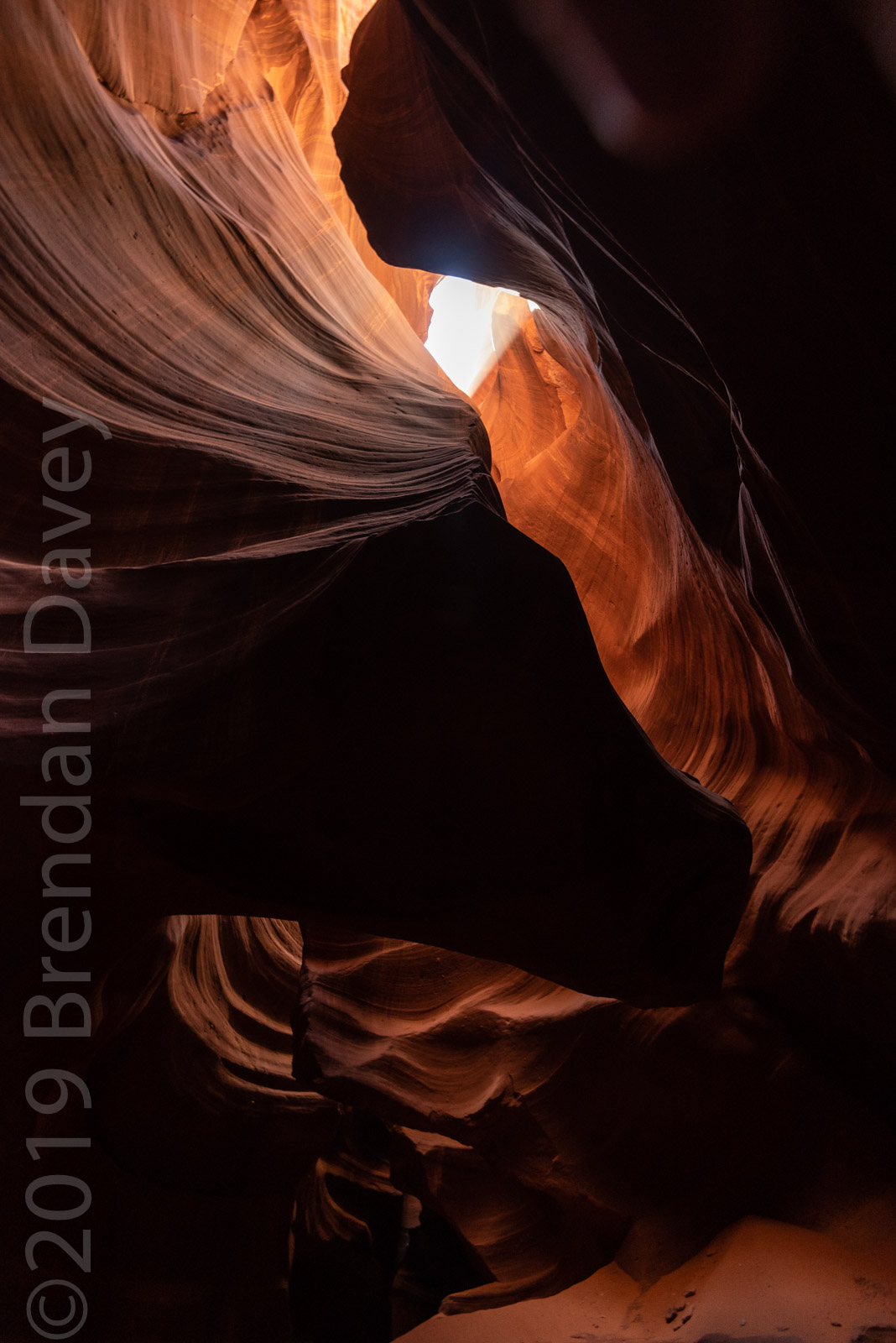 If you would like to see more of the shots I have uploaded them to flickr.