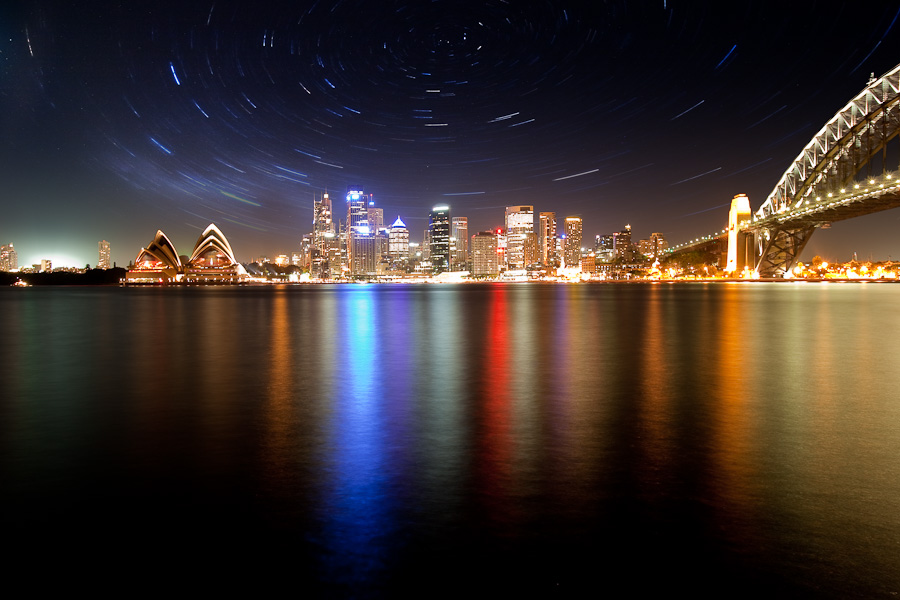 It's been a little while since I've added a shot to the store, but today I'll be adding this shot. Pictured is Sydney Harbour, including the city of Sydney, The Sydney Opera House, Circular Quay and The Sydney Harbour Bridge.
The colours in the water and city are not process in any way, they are direct from the camera. The water is calm and smooth due to a long exposure. The stars have been added, allthough there were stars there, the lights of the city made them allmost impossible to see. I have added the stars as they would be seen from another long exposure.
I hope you enjoy this picture.