When the Nikon D700 was introduced nearly 9 years ago it was the best thing since sliced bread. It was the camera to have for low light. It's colour and tone output was nothing short of outstanding. In many respects it made it's brother, the D3 look a bit underwhelming in regards to noise, and it wasn't until the release of the D3s where we saw the big brother take back the trophy.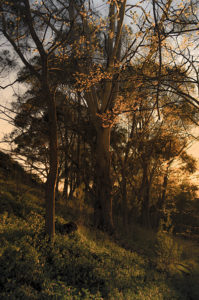 At the time it's main competition was the Canon 5D mark 1, and yes it was a great camera in it's day, but there was a lot of people jumping ship when they saw what the D700 could do. The features of the D700 9 years ago were well ahead of its time, and the rivals. Even the 5D mark 2 with it's 21MP was not enough to put it in it's place when it was announced later the same year.
Looking back now and viewing the sensor data I have built up over time it's clear that the D700 was the winner when compared to any of it's rivals at the time. But it's also important not to get too nostalgic if your considering this camera for low light work today, especially long exposure. Sure it will work and give you pretty good results, but there are much better options.
The D700 by todays standards performs about the same as a Canon 6D at 30 seconds which is no slouch, but it is 20MP. At 300 seconds it falls somewhere around the D800 or 5Ds, 36MP and 50MP respectively.
If you would like to get nostalgic, or just to know how your D700 compares to some of the new models, it has been added to the Sensor Database.