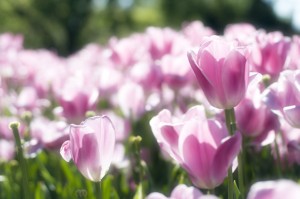 A friend of mine keeps trying to convince me to buy a Nikon. Recently I had the chance to try a D300. (Thanks Paul).
My overall impression is the Nikon has more features, some useful, some not. Quality wise it's about the same as my old 40D, all though slightly more Megapixels.
I did however notice that Lightroom changed the images a lot more than it would from a picture from the Canon. Not sure why, maybe someone can let me know. (I noticed a similar change from my 300D to the 40D, where the 40D needed less correction).
Being a Canon user I found the Nikon to be fairly unfriendly and not all that intuitive to use, but I'm sure it was just the way it was setup. The lack of the focus / metering Beep was most frustrating.
I just hope with the falling Australian dollar Canon can keep the 5D mark 2 price reasonable. I still have some money invested in Canon glass, and I'd hate to have to defect to Nikon.
I've posted a few flower shots on flickr taken from the D300.