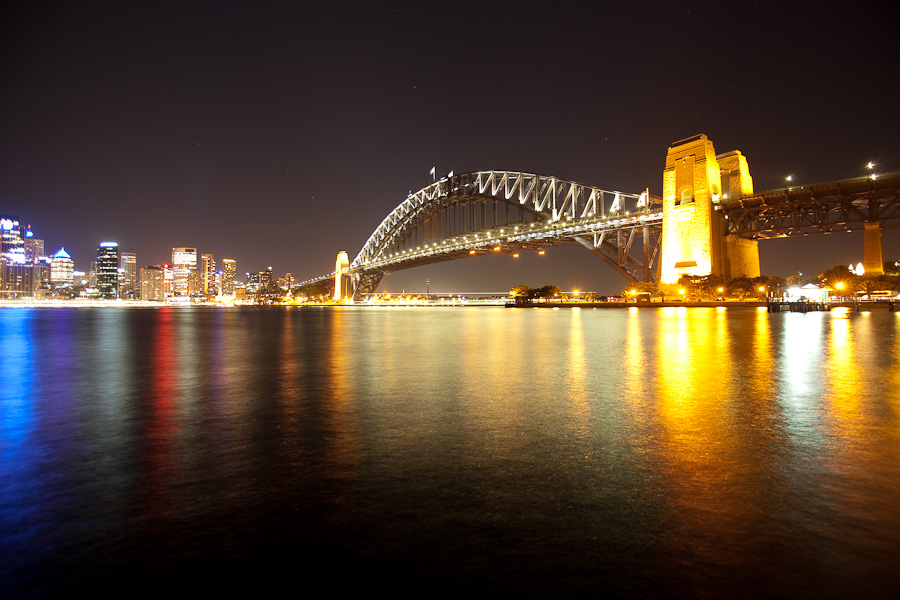 Recently I flew to Sydney for work and decided to go out and grab some pictures. It was a very warm day and the evening was quite warm resulting in a rather pleasant stroll around the harbour.
I took quite a few long exposure shots, but was very disappointed that critical lights were out on the bridge. (both sides). It seems rather silly that the powers in charge would decide to turn off lights or perform maintenance during a peek tourism time.
Maybe I can send them a few shots and ask for a ticket back in exchange for some promotional pictures. I have loaded quite a few onto flickr, and after printing a few prints, I may add one to the store.