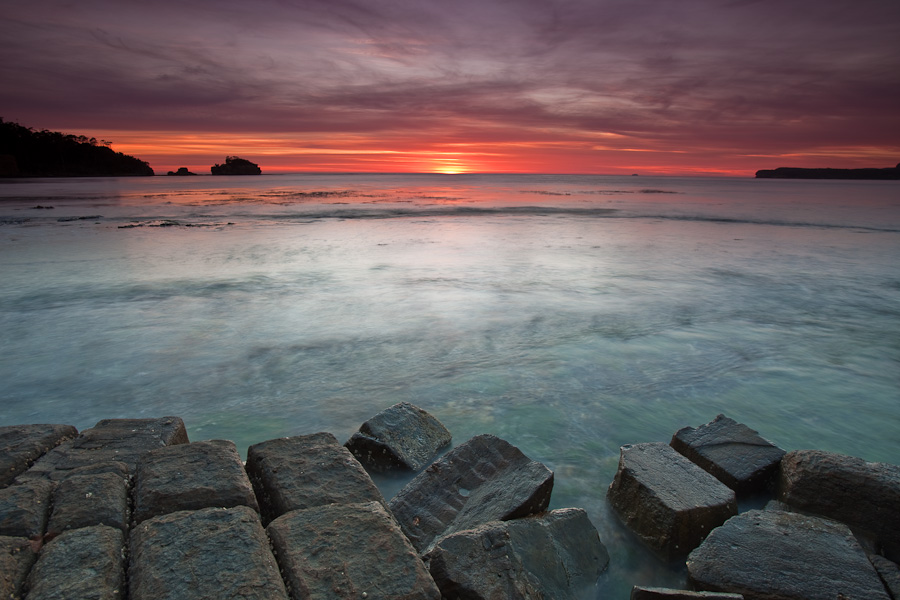 It's a shame there looking for someone "out there" for the great barrier reef job: http://www.islandreefjob.com/.
I would have put in an application if all they wanted was articles, photos, movies and a blog, unforchantly there looking for someone with that TV smile…. *sigh*
At least I can still keep shooting Tasmania, the shot above was taken at the Tessellated Pavement at Eaglehawk Neck, in the early hours of the morning.