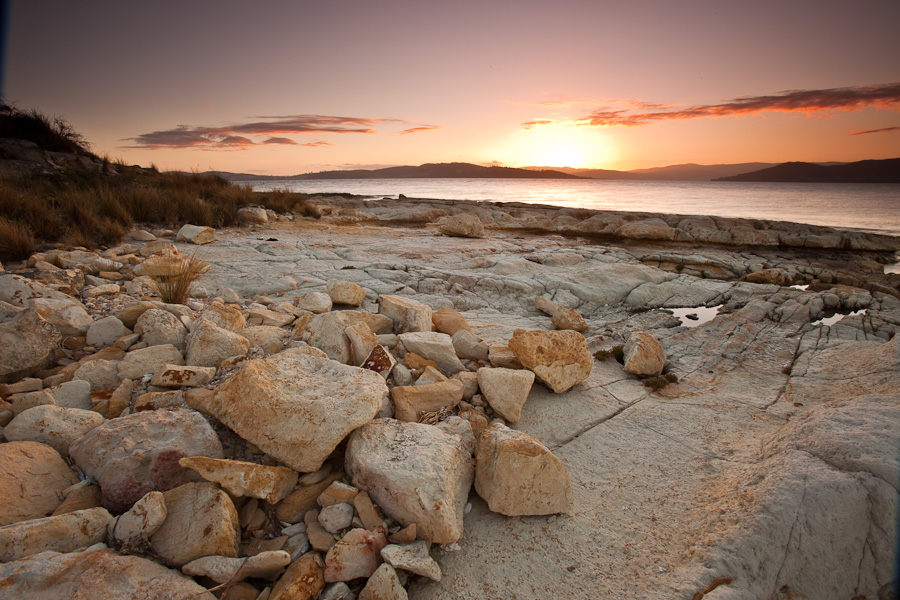 After living in Tasmania for all my life I shouldn't be surprised when I stumble onto "new" fantastic locations.
I'd been viewing lighthouses recently on flickr and decided to try shooting the Iron Pot lighthouse, after a quick visit to google maps it appeared the only suitable location from shore to shoot was Fort Direction near South Arm.
During the Second World War Fort Direction was used to monitor the mouth of the Derwent river and protect Hobart. Because there is still a military base located there, the only way to the southern most tip for shooting the Iron Pot is via walking the coast line, about a 30 min walk.
Some of the rocks and foreshore are the most interesting I have seen, with patterns that seem almost impossible to form.
Due to poor weather I don't think I took any fantastic shots, so I'm waiting for that "magic" weather pattern.